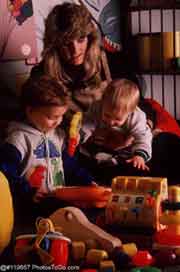 .
Hey, Mullets are People too!!!
This is my brodder, Rory. He likes Pink and that's why I chose it to type with. He's the Daddy of Gavin. He's a pretty cool guy and he misses us so much when he's not with us. He loves to do the Running Man. We love ya Rory!!!!
This is Vanessa. She's the Mom of Gavin and she likes to Cheese too!! That's why we love this picture so much. She's such a GOOD MOM even when she's..well, she'll understand.
This is the Harem. Mess with them and they will make you cry.
This is Macy Girl with her huge pumpkin. It was grown especially for her by my Mommy and Bill in their garden. Maybe one day, they can grow lots of pumpkins and open their own pumpkin patch...make lots of money and buy an island. YAY!
There are many more family members but I don't have pictures of them on the computer cuz I'm not that smart....sorry guys.